I think global warming must have been and gone because Britain is now being ravaged by a mini ice-age. I'd almost forgotten what snow looked like as we've had very little in recent years, but the feathery flakes started falling before Christmas and everywhere has remained white ever since.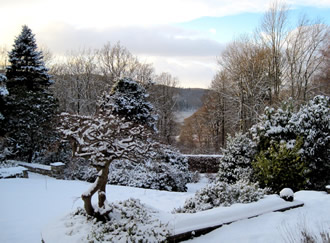 It's bitingly cold outside and so I've had the perfect excuse to stay indoors and knit.
Searching through some very old 1940s patterns that my granny once used I found the sweetest little baby slipper/shoe.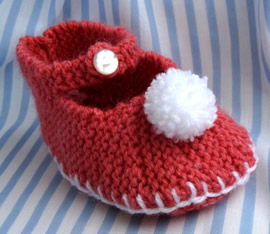 It looked so cute I read the pattern, added a few ideas of my own and knitted a sample. It would have made just the right gift for my friend's new grand-daughter if only I'd been able to find enough yarn of the same colour to knit another shoe!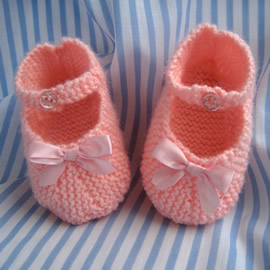 And so I started again. Pale pink this time with satin ribbon bows as a finishing touch.
No sooner had I finished than a mischievous little bear arrived.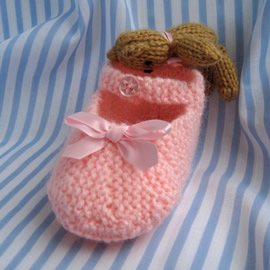 he seemed very interested in the shoes
and decided to try them for size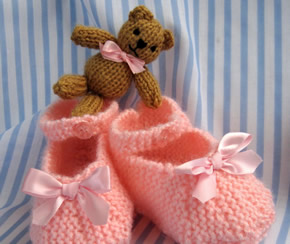 In he climbed
and slid right down into the toe.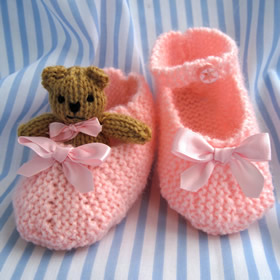 Doesn't he look cosy.
As the sun goes down on another freezingly cold day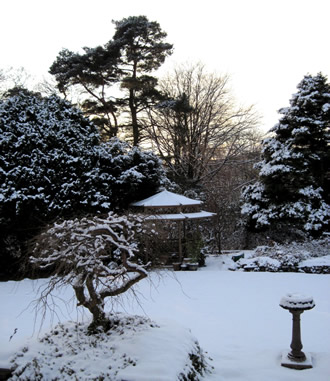 I shall remain in my cosy place beside the fire and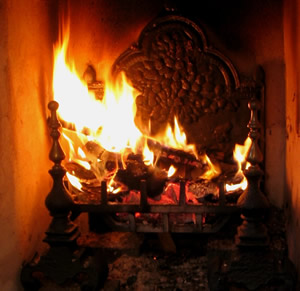 knit!
Patterns for the little shoes and tiny teddy are now in my Etsy shop if you fancy knitting either or both. They are done in DK yarn on 2.75mm needles (US size 2). The sole of the shoe measures 10cm (4in) from front to back so would fit a foot of similar length.
Best wishes from a very cold and icy Britain, until next time,